Cross-Media Platform for Online News, Radio, and TV
CH Media operates more than 20 regional online news, radio, and TV websites serving users all over German-speaking Switzerland.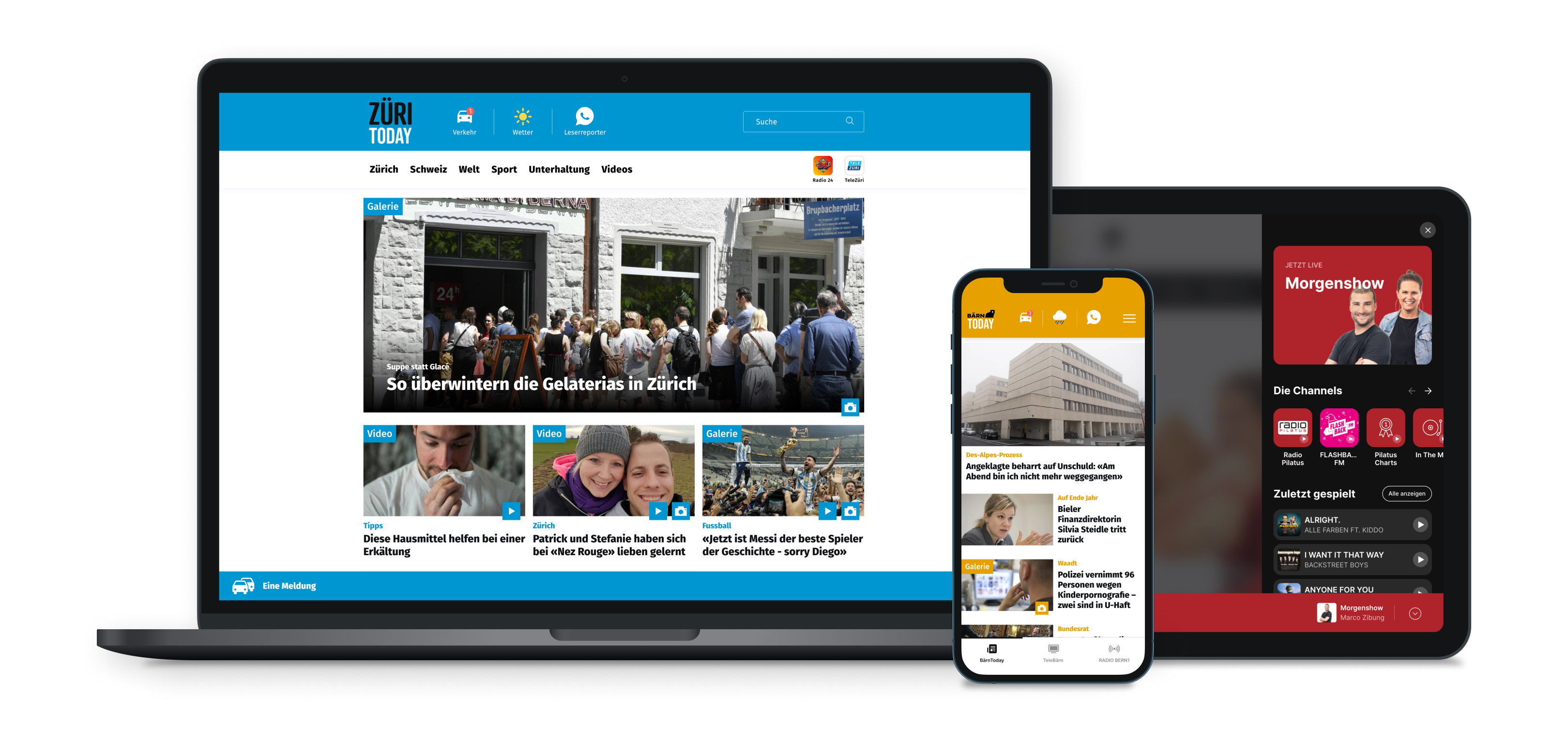 Lovely Systems built a multi-tenant custom CMS enabling editors to manage all content and configuration for each site. In addition to an advance article editor and media library the CMS inlucdes a newsletter tool, as well as many more tools to make the editors' job easier to provide rich content to users - across sites and media formats.
All sites share the same web application but it is customized to add a unique touch based on the vertical (news, radio, TV) and the brand. Features are developed once and enabled for all or just some of the sites.
In 2022 alone four additional sites were launched – each in a matter of days – once again proving that the platform can be extended easily.
Stats
>200 editors across more than 20 sites
>600,000 articles managed
>20 million monthly page views
Links