Hi, we are Lovely Systems
As a specialist for large-scaling web services we realize ambitious plans.
Our customers value our competence, our commitment and our solution-oriented way of doing things.
Our employees are agile, located in Dornbirn and develop world-class software.
These platforms were developed by Lovely Systems and we are responsible for their technical operation – 24/7.
CH Media – a joint venture between AZ Medien and NZZ Regionalmedien – is one of the biggest private media houses in Switzerland. Lovely Systems is developing and operating platforms for CH Media.
Gantner Instruments is a global leader in the development of high precision measurement and control systems. Their test automation and performance monitoring solutions can be found in many applications around the world, particularly in the automotive, aerospace, civil engineering, and energy industries. Lovely Systems supports Gantner in their GI.cloud solution which provides integrated high-resolution measurement, advanced big data analytics and easy data accessibility. More information on the product page of GI.Cloud
Iris is an open source petition Platform for enabling local change. The Platform was funded by Goolge DNI and AZ Medien, design comes from Edenspiekermann and the Webservice comes from Lovely Systems. The first sucessfull installation of the platform is petitio.ch. The open source project can be found here.

iMobility is a JointVenture between the austrian railways ÖBB and the biggest austrian VC Speedinvest with the goal to become the austrian market leader in travel planning. Lovely Systems supported the startup technically in its first year from the very beginning until it's team was staffed with over 10 employees who are capable to continue the development of the scalable web services on their own premises. With big interest we are looking forwared to see their growth in features and users with their product Wegfinder. read more

Rawr is a Tool used by various publishers like Zeit Online, News.at, Mannheimer Morgen, T-Online. Lovely Systems supports the startup technically from its very beginning with its ability to build scalable APIs.

Since 2006 we accompany the AZ Medien AG on their digital growth path. What started as one portal grew into eight regional news-portals and a marketplace-portal for the Aargauer Zeitung, all under the technical management of Lovely Systems.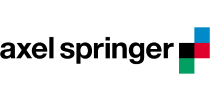 As a part of the BigP Taskforce we design and implement BigData core competencies for the Metered Paywall and integrate them into the consisting infrastructure.
"All is good". The sensor- and cloud-based solution from Gigaset keeps people connected with their homes. Therefore thousands of sensors and basestations are permanently sending events to the cloud application which processes them in real-time. In a fast-paced, distributed, multi-team SCRUM environment and in close cooperation with the R&D Department at Gigaset, Lovely Systems took the responsibility for the architecture and implementation of the underlying APIs and horizontal scaling backend services.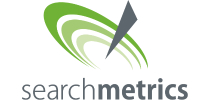 You know, for search. Querying 24 Billion Records in 900ms (http://vimeo.com/44718088). Through the combination of tested Open Source technologies like Nginx/Openresty, Hadoop and Elasticsearch we enable Searchmetric's customers to perform social analytics.
We are well integrated into the open source community. As responsible citizens we not only combine the best components but we also give back our developed improvements.
Lovely Systems GmbH
Hintere Achmühlerstrasse 1a
6850 Dornbirn, Austria (Google Maps)
Please send us an email instead of calling us on our landline as we usually do not pick up that phone. Anyhow you can leave us a message and we are happy to call you back: +43 5572 908060
hello@lovelysystems.com
FN: 208859x, Landesgericht Feldkirch
Executive Directors: Manfred Schwendinger, Bernd Dorn