Trello - how to make your own assignable icons
---
A solution to show personal icons on your Trello Tickets
A few months ago we decided to work with Trello and to use it as an agile project management tool. There are a lot of articles about features, possibilities and advantages for using Trello. But what we didn't find was a possibility to show a state like "blocked" or "has to be estimated" like the way we were used to.
Thinking about possible solutions we had the idea to assign fake users. It was only necessary to create icons and to add this images to the user instead of a user image. Great idea and working well. Actually we use four icons:
block, to estimate, questionmark (if something is unclear or tbd) and OK (read )

What we have done. Four steps to get your icons:
1. Add a new user to your board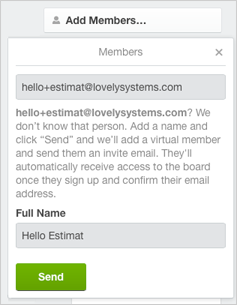 Go to Menu in the side bar, click "Add Members…" and invite a new user (p.e. office+block@lovelysystems.com) to the project.
2. Create a new user
Register a new user with the e-mail address you entered before, when you invited the user (p.e.office+block@lovelysystems.com with the name: to estimat ) and verify the e-mail address.
3. Create an Icon

Create an image in the size 200 x 200 pixel (JPG, PNG).
4. Upload and add the created image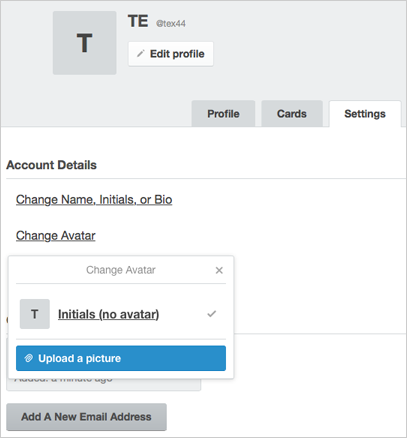 Change to the Settings of the new user.
Click Change Avatar and upload the created icon.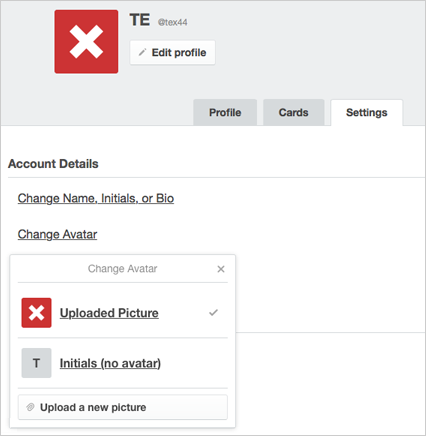 It's done!
Now you are able to "assign" icons (fake members) to a Trello card. An easy and fast way is to drag & drop them from the menu bar to the cards.
Useful informations & tips about working with Trello:
---